The color of love: Valentine's Day is just around the corner and it's definitely put romance at the forefront of everyone's minds… But what thoughts does romance conjure up for you? Traditionally, Valentine's Day is centred around red roses, whether that's scattered rose petals or a beautiful bouquet brimming with velvet soft blooms.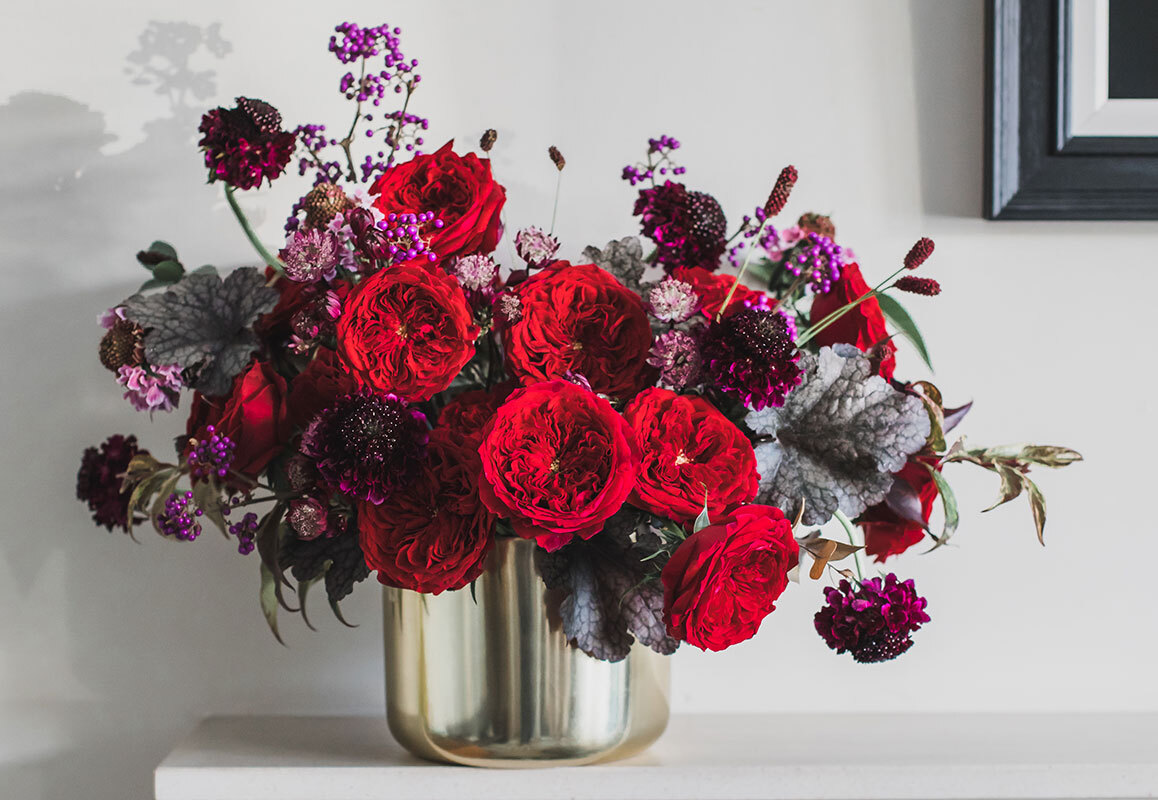 Red
Red is recognised across the globe as the universal colour for love and romance. However, we believe that romance is about delving deeper than red roses, which is why today we're celebrating all colors for Valentine's Day. From the palest of pinks to cranberry red, there are a myriad of colors that will sweep you off your feet. It is often the fusion of colour combinations that will have the most impact and what could be more romantic than showcasing your love for someone than thinking outside the box?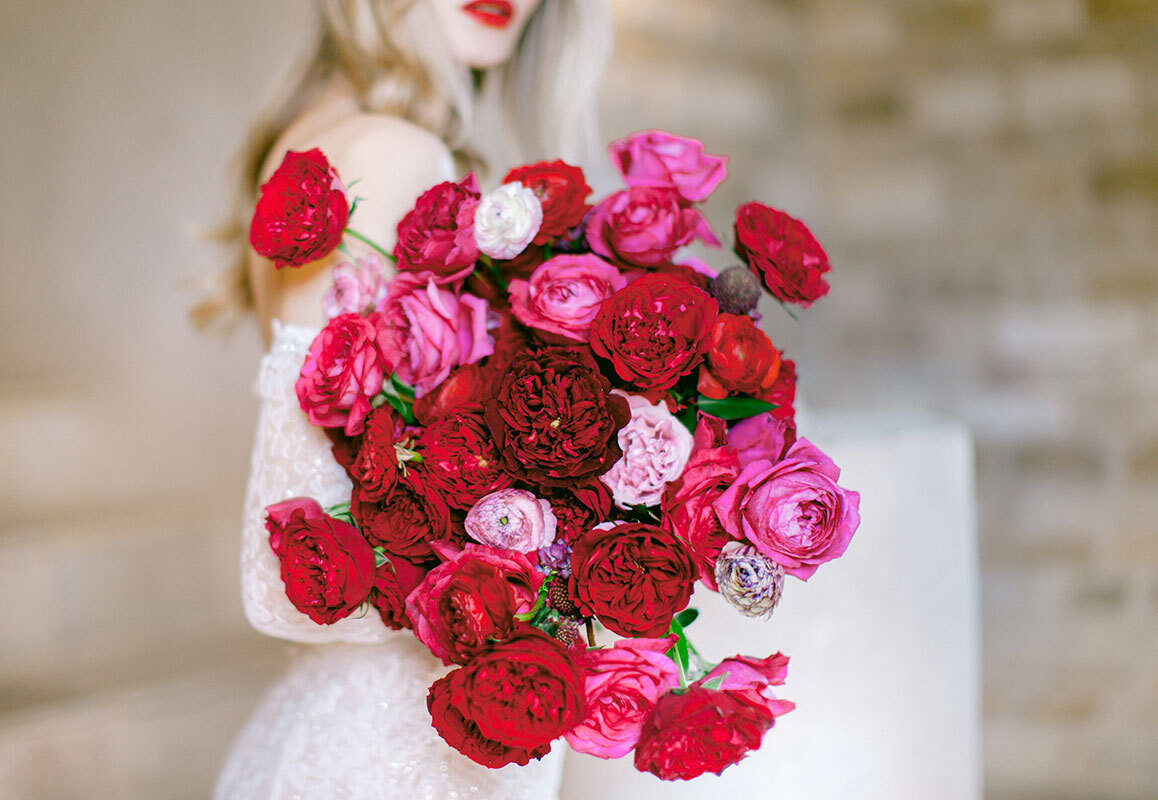 Pink

The color pink is an effortlessly versatile shade. It conveys love, kindness, femininity and compassion. Dependant on the hue, it can thoughtfully immerse its audience in serenity and a sense of calm, or it can exude energy and vibrance with a chic touch. The pairing of red and pink is a truly sophisticated take on a traditional red rose bouquet, which looks utterly exquisite filled with Tess and Miranda roses from the David Austin Wedding & Event Roses collection. Miranda is a show-stopper who can't help but court attention, offering two delectable tones of candy-pink. Tess is undeniably sumptuous, boasting rich, velvety petals. The pairing is the ultimate elegance for Valentine's Day.

If the thought of pink roses has you swooning, let us introduce you to Constance, another pink rose within the David Austin Roses collection. Featuring pillow-soft cream and blush pink petals that beautifully blend into one another, this really is a fairy-tale rose. Her fragrance is deliciously fruity, with hints of apples and pears. The divine marshmallow hues deliver an ombré effect, moving into deeper shades of pink. It's easy to lose yourself in the layers upon layers of pink, almost like a Monet or Cezanne painting.
Blush Color

A new Valentine's colour? A whole-hearted yes from us with one of the newest David Austin additions – Eugenie. Offering a frothy cappuccino color palette, she is warm, inviting and playful, with an infectious personality that is impossible to ignore. Her blush peach, apricot and creamy central petals blossom into a flamboyant ivory rosette, promising the perfect rose – from Valentine's to Wedding Day!

Enjoy exploring the color palette this season.
For more inspiration visit www.davidaustin.com