After a long and difficult 2020, we were eager to take part once again in the activities and events we so dearly missed, from fairs and expositions to customer visits and conferences. Most of all, we missed our friends and colleagues, and after what seemed like forever, we were finally able to safely gather again in 2021!
Despite the challenges that arose throughout the year, Rosaprima has tenaciously continued to innovate and put forth the very best. We've seen this in several ways, especially through the launch of several new varieties into our exclusive collection and through the implementation of new digital technologies and systems. Needless to say, 2021 was a remarkable year, and while there were many incredible moments that made it special, here is a small recap of some of those moments.

Fairs & Expositions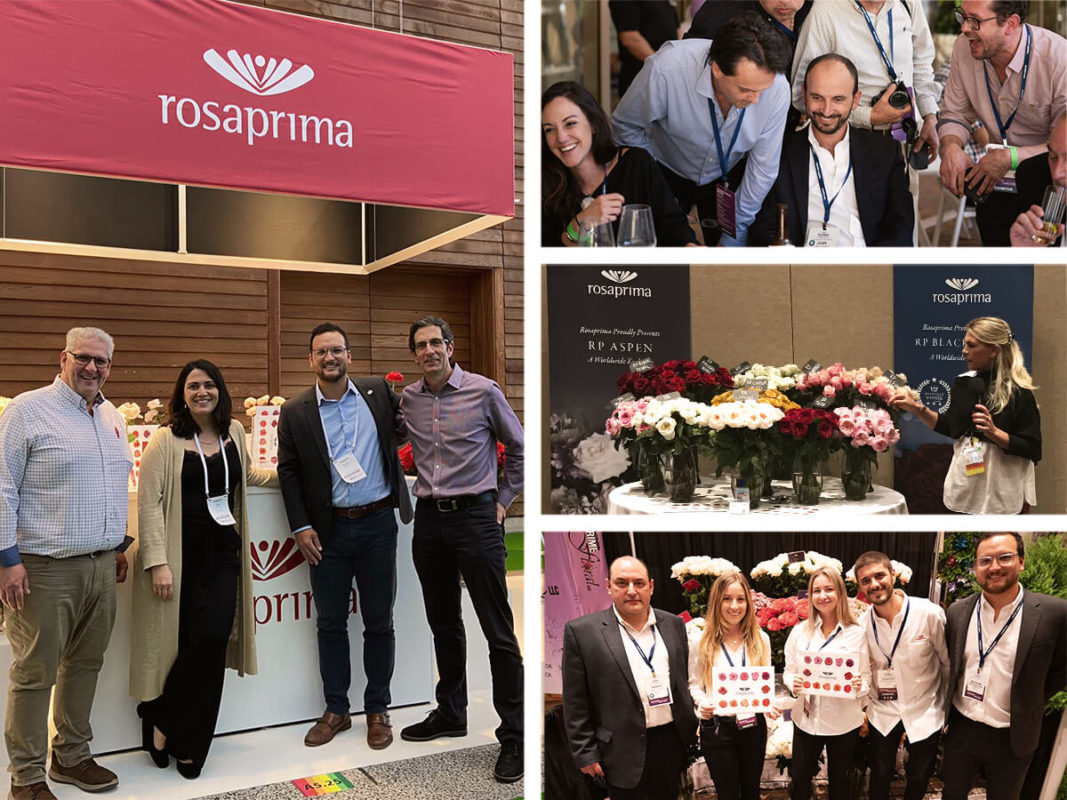 Rosaprima loves participating in fairs! Not only do these types of events provide a setting to showcase our products and allow attendees to observe them in real life, but it's also an incredible opportunity to connect with our customers from around the world.

We've had the privilege of attending numerous trade shows in the past both in the US and abroad, nevertheless this year compared to every other year, has allowed us to gain a new appreciation for expositions and the value they bring to the industry. We're thankful for organizations like WFFSA, FSFA, and IFTF who work tirelessly to put on these fairs and for the knowledge they share with floral professionals across the supply chain as well as the atmosphere they provide to foster strong relationships within the floral community.
Rosaprima Won 11 Ribbons at SAF 2021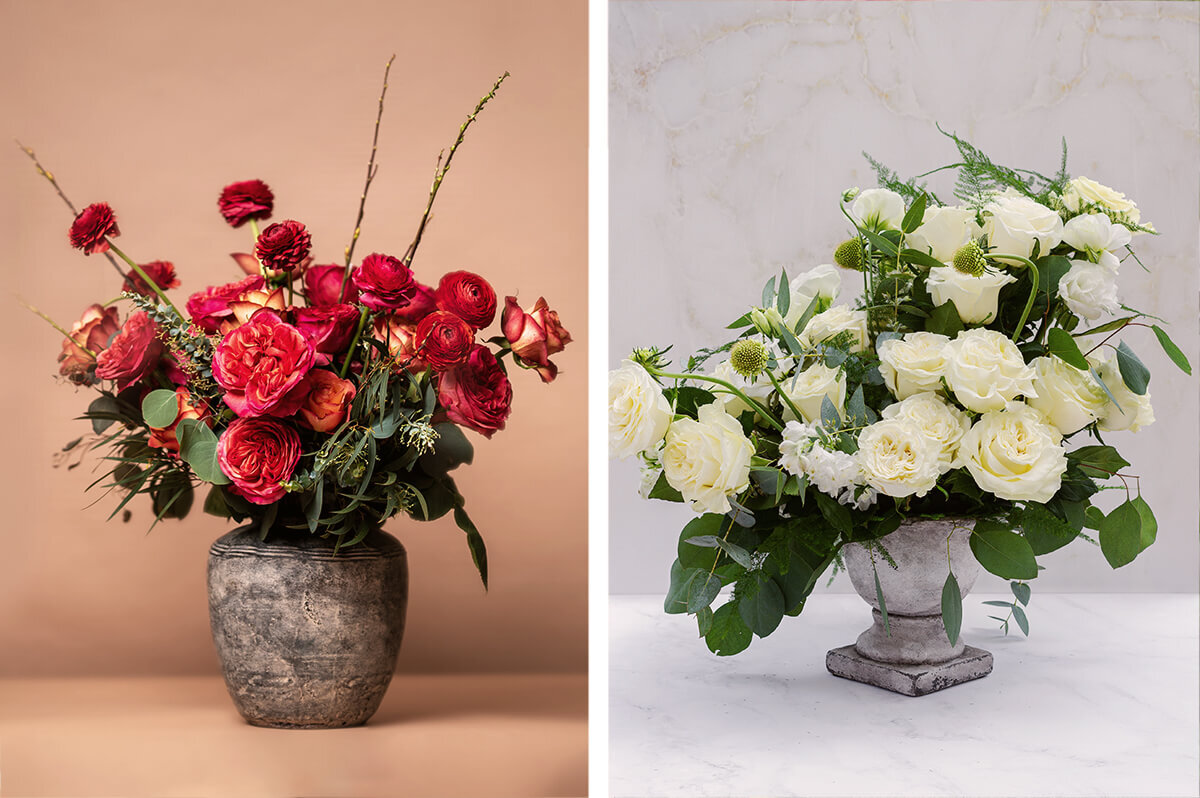 A major highlight of 2021 was receiving an award ribbon for every single variety we submitted to this year's SAF Outstanding Varieties Competition. That's a total of eleven ribbons! We're especially proud of our Leonora garden rose for winning the Best In Class award, the highest ranked award of the competition. Other noteworthy varieties included RP Aspen, Dark X-Pression, Princess Crown, and Eugenie, all of which received Blue Ribbons. These awards are simply a reflection of our ongoing commitment to exceptional quality and passion for beauty. Check out all our award-winning varieties on our blog post.
Flowolver's Open House Russia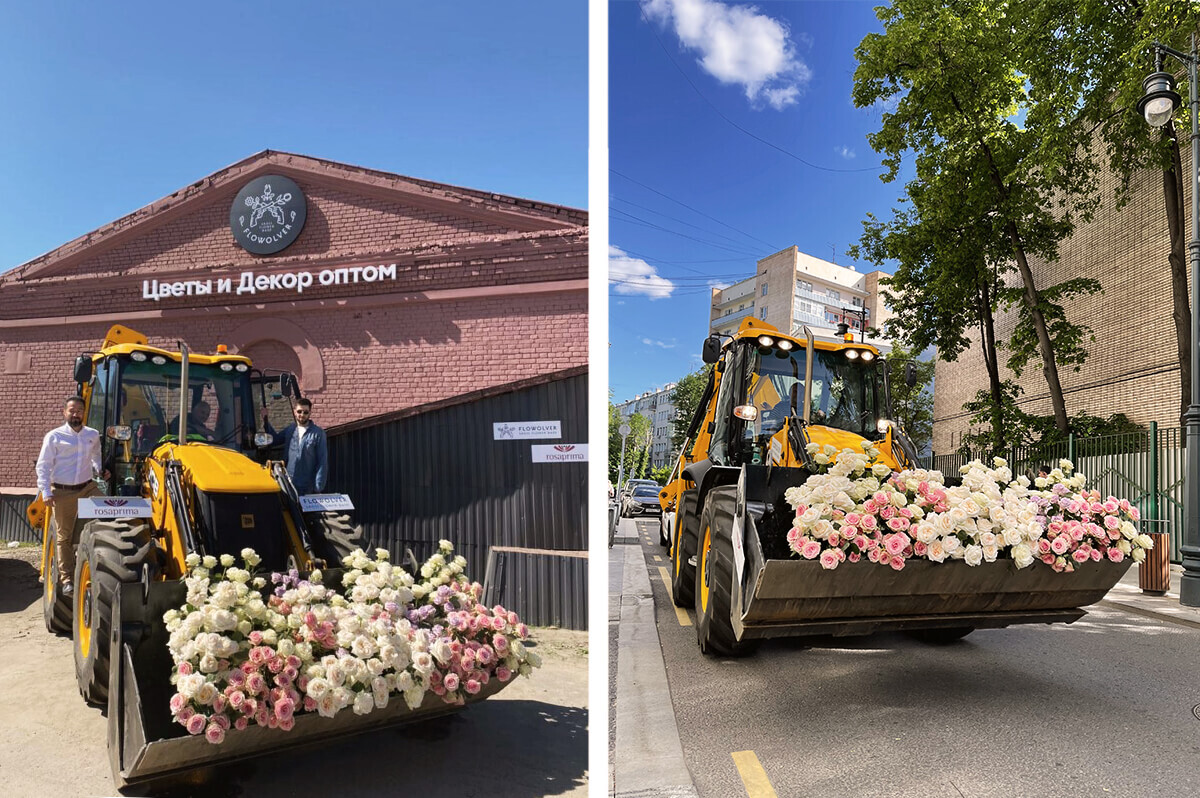 Our very own International Sales Manager, Miguel Freire, flew out from Quito, Ecuador to Moscow, Russia to take part in Flowolver's Open House event. Miguel had the opportunity to sit down with our customers and participate in a Q&A live session on Instagram to share some insightful information about Rosaprima's varieties, farm, and processes. Near the end of the event, Flowlover did not disappoint in closing with a bang! Their genius arrangement was without a doubt the most memorable one of the year. Using an assortment of pastel roses, their pieces were placed inside the scoop of a front-loader construction truck which transported them all around Moscow, gifting them to members of the local community. The installment shocked dozens as they basked in the delight brought by our dainty Rosaprima roses. Want to see what this arrangement looked like? Check it out on our Instagram page

Vaccinations Ecuador: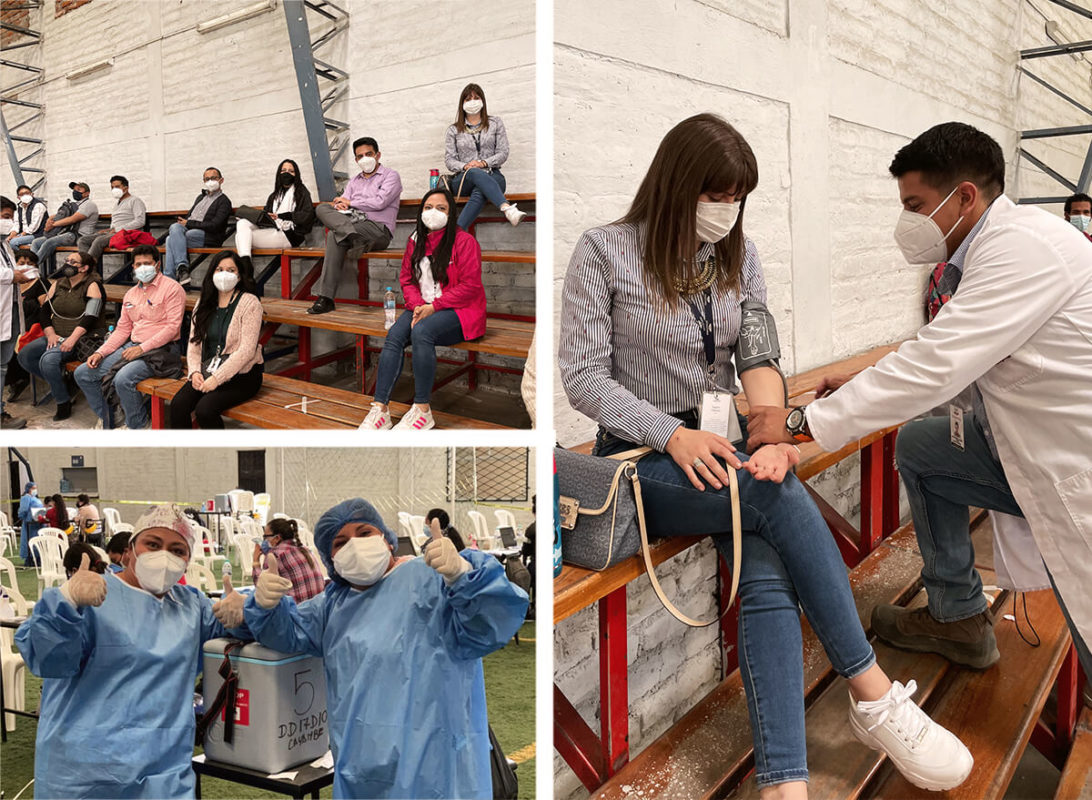 Rosaprima believes that we are only as good and as strong as our team is; naturally, employee care is something we have always taken very seriously and been thoughtful about. One of the things we are most proud of this year is to have been able to provide free and safe vaccinations to all of our over 1,500 employees and many of their family members. Thanks to a small group of very determined individuals within our organization, we were able to make this a reality for hundreds of our employees.

New Varieties 2021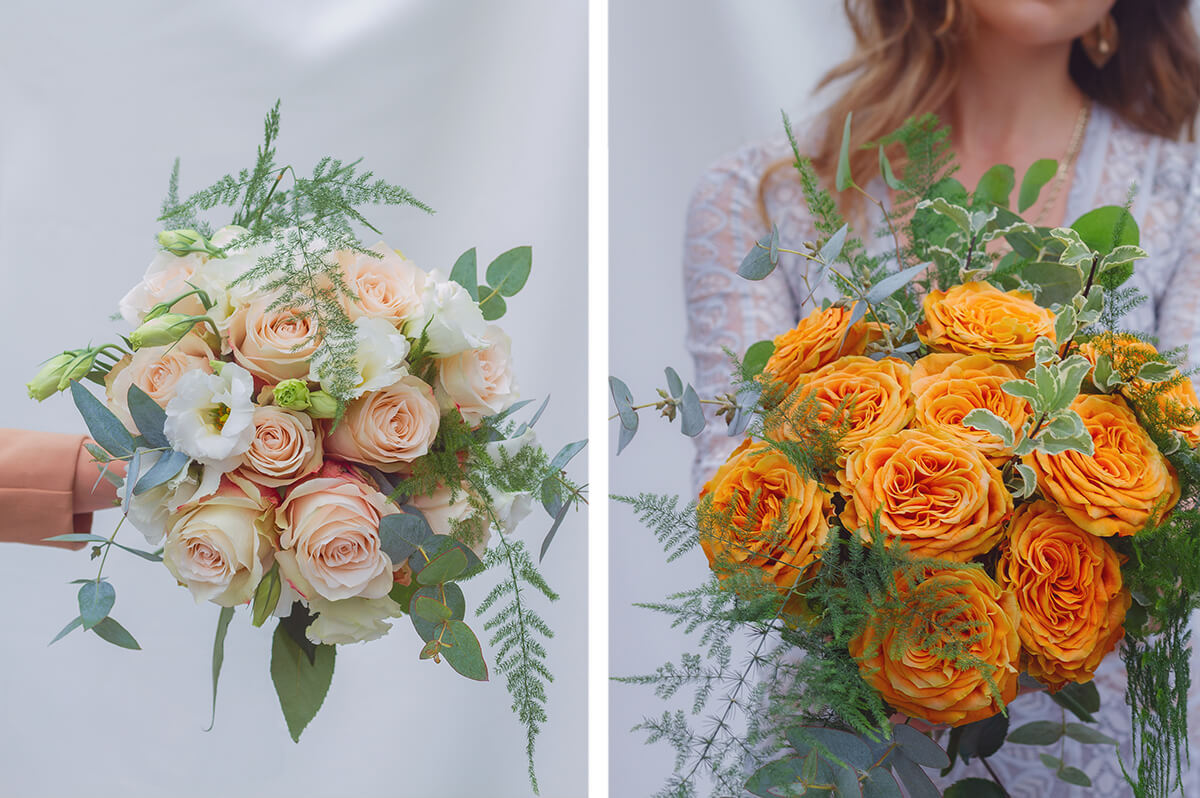 Every year, we examine and test thousands of different roses to determine whether they will be incorporated into our carefully curated collection. We are thrilled to announce that this year fifteen new varieties were literally hand-picked to join our selection; three of which are RP Exclusive Varieties. Innovation is a value that Rosaprima has engrained in its foundation, which is why we are meticulous about discerning the right balance between preserving timeless classics as well as adding new varieties to modernize and refresh our repertoire. If you haven't already done so, do keep an eye on our newbies: Leonora, Effie, Princess Crown, Eugenie, Full Monty, RP Copper Kiss, RP Lady Eva, Soul, Momentum, Sweet Mama, Hot Spot, Dark X-pression, Mayra's Bridal Pink, Aloha, and RP Moab. While many of these are already in full production you can expect to see more of them in 2022.

Launching these new varieties was particularly special this year given that we included our very own hardworking team members into the photographs we took of each rose. We thought there was no better way to feature our new varieties than by having the people behind the roses display them!

Launch of Rosaprima Live Sessions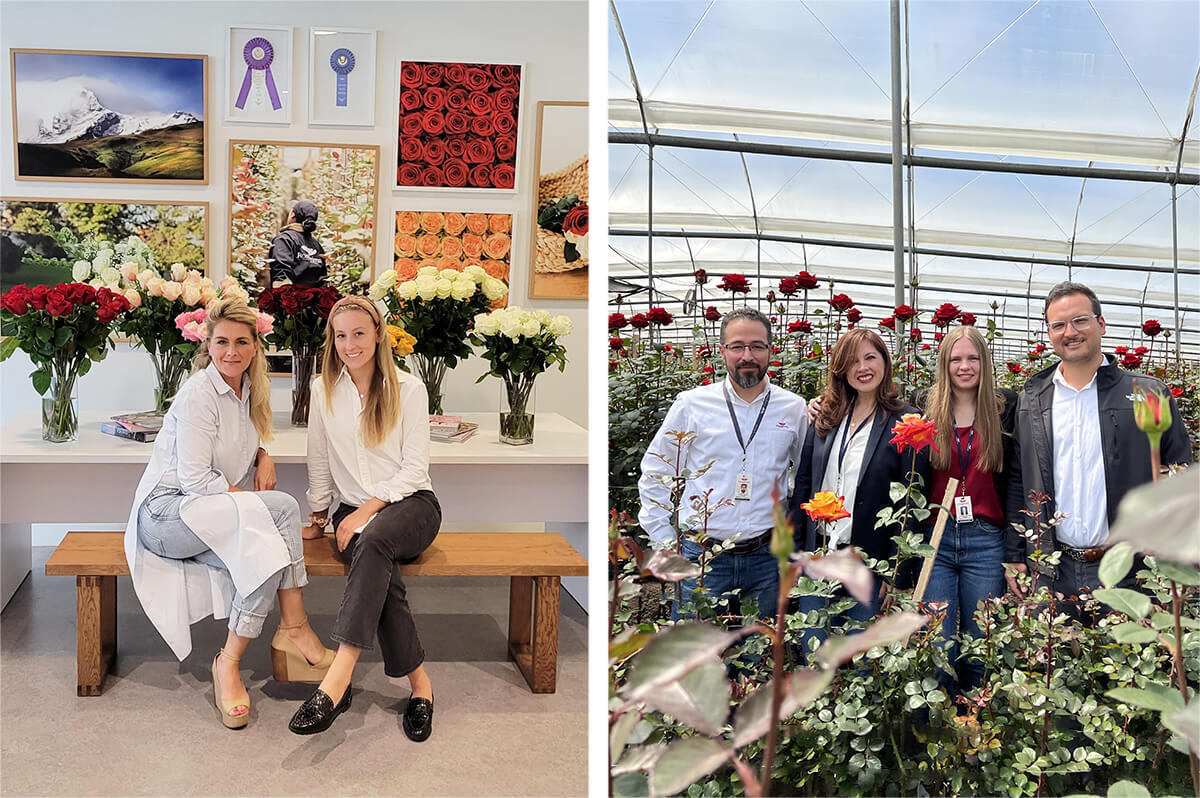 In our pursuit of following our theme of innovation, we set out to establish spaces within our social media platforms that allowed us to be more interactive with our viewers. Instagram Live became the perfect tool to connect with our audience at a deeper level and our Rosaprima Live Sessions quickly became a hit! We're proud to say they're here to stay and will be taking place once a month. This year, we've covered the following topics – all carried out by Rosaprima team members, each with a particular insight and expertise:

Petal It Forward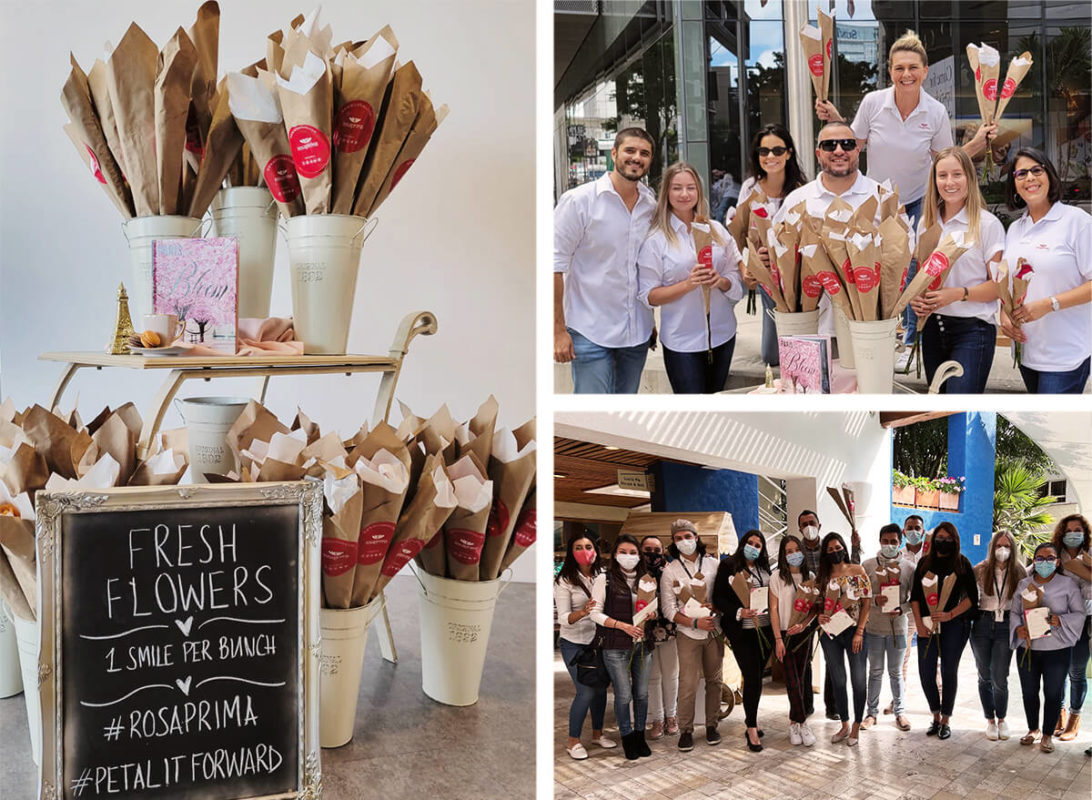 Every year we join floral professionals across the country as we participate in the "Petal It Forward" movement. This is an annual event initiated by SAF where unsuspecting strangers are given two flowers or bouquets, one to keep and one to give away. The goal is to spread positivity and joy through flower power! This year we took "Petal It Forward" internationally when our commercial team in Quito, Ecuador participated in this incredible event for the first time ever. There is truly nothing better than putting a smile on the faces of dozens of people, both locally and abroad. What makes this movement truly remarkable is the fact that we are tangibly spreading kindness and encouragement around the world with something as simple as a beautiful rose; that's something worth being praising.

Fleurs de Villes

During the summer, we had the unique privilege of partnering with floral couture exhibitor, Fleurs de Villes, as we exhibited some of our stunning varieties at the world-renowned Royal Horticultural Society Flower Show in Tatton Park. The incredible event was hosted in Manchester, England and was sponsored by well-known brands like Maserati and Laduree. Our roses were carefully joined together to make a luscious, bold-pink gown for a delicate mannequin.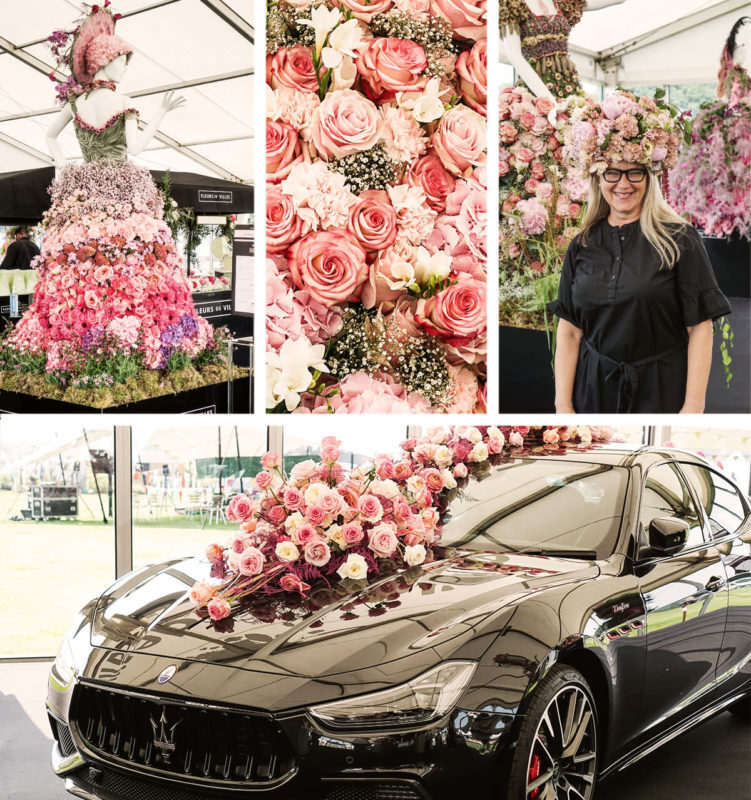 We had the opportunity to work with Fleurs de Ville a second time this year in October during Breast Cancer Awareness Month. In pursuit of raising awareness and support for breast cancer research, Fleurs de Ville launched an incredible series called, ROSÉ. The series took place in five different countries and within a dozen different cities. We're grateful to have been a part of the campaign in Bal Harbour, Florida, as our roses were arranged into a beautiful piece reminiscent of a Piaget jewelry box using soft and medium pink roses including Romantic Antike, Rosita Vendela, Sweet Escimo, and Esperance.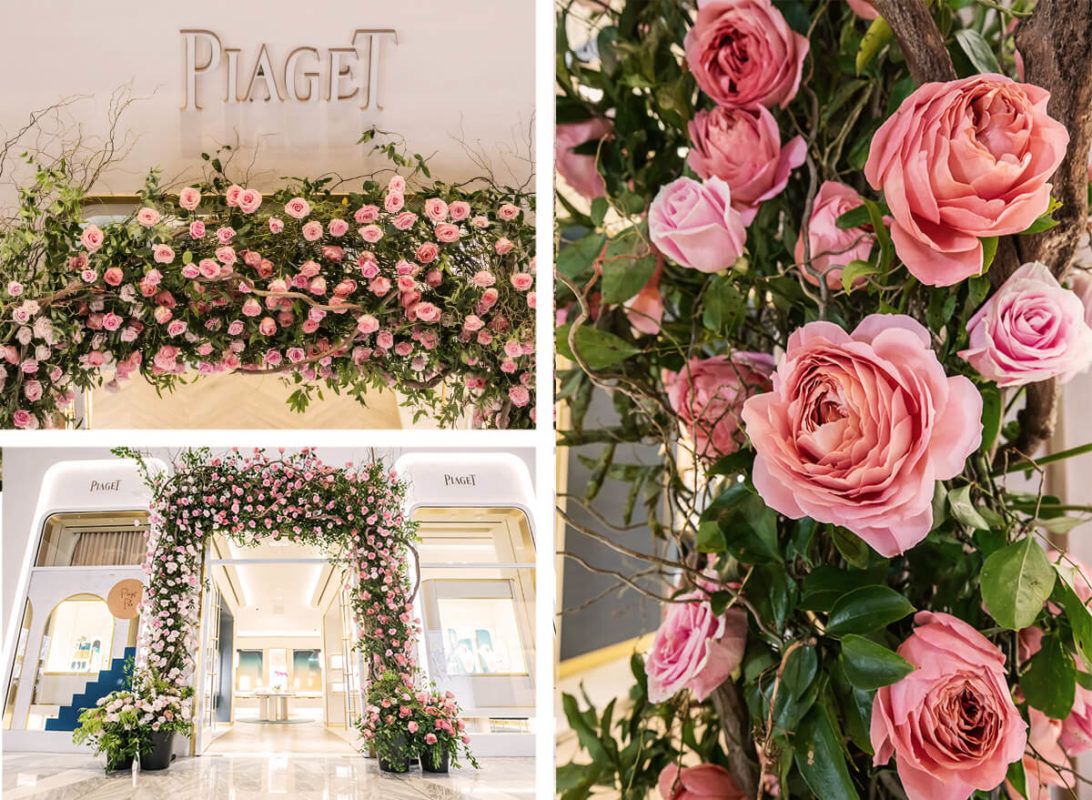 Client Visits
Connecting with customers over the phone and electronically are great ways to stay in touch, but there is nothing quite like getting together in real life. Virtual exchanges will never replace face-to-face conversations as they allow you to interact with others in different and often more meaningful ways. As several COVID-19 safety measures shifted over the last year, we were finally able to safely travel again and visit our customers around the globe! We cherish the time spent with our customers as we learn about their operations and gain first-hand knowledge of their strengths and struggles; allowing us to find solutions that will help us better cater service to them.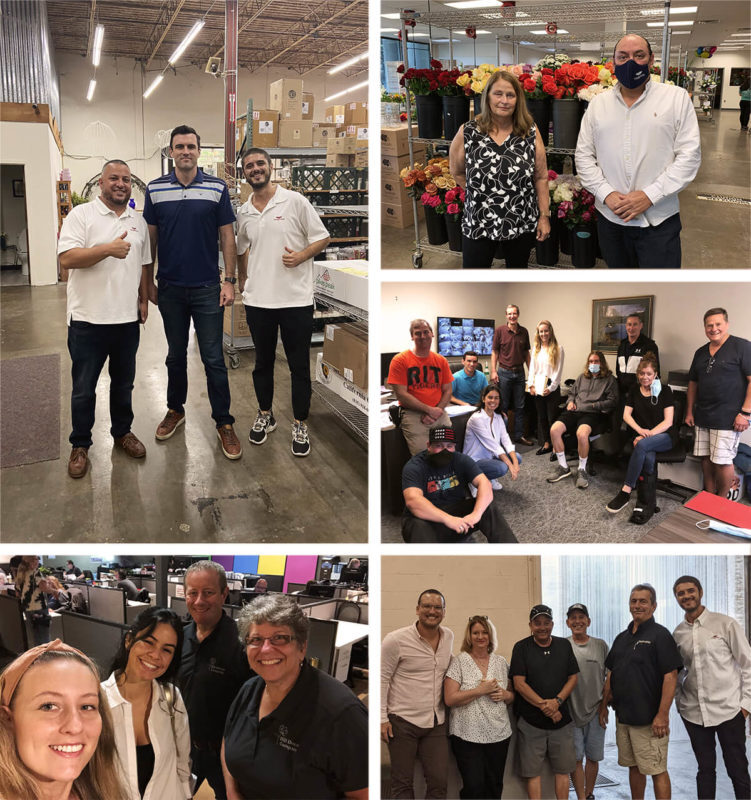 The year 2021 was in many ways a year of redefinition; if there's one thing that 2020 taught us it is to put things into perspective and resolve to achieve bigger and better goals because you never know what may happen. That's exactly what we did this year. Our commitment to innovation has been the catalyst that has enabled us to reach new strides across the board; whether it was through the new varieties we acquired, the shows and events we participated in, or even the new technologies we implemented, our winning spirit shined a little brighter in the past year. Ultimately, we are overwhelmingly fortunate to have the support from all of our industry partners. We could achieve nothing without them and for that we are genuinely thankful. We look forward to 2022 with great anticipation; confident of our continued growth and commitment to growing the most iconic roses for life's extraordinary moments. Cheers to 2021 and to a wonderful upcoming year!